New Adventures Await
London Ontario's Premiere Virtual Reality Experience
Bookings
Alter your reality
We are one of Canada's largest VR facilities, conveniently located at the Factory London. With 24 HTC ViveTM Pro headsets, 22 individual gaming pods, 1 private party room and over 4,000 square feet to play in, we provide truly immersive virtual reality entertainment. Our ever-expanding game library is updated continuously, ensuring a unique experience each time you visit.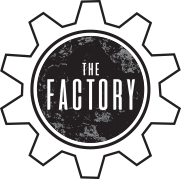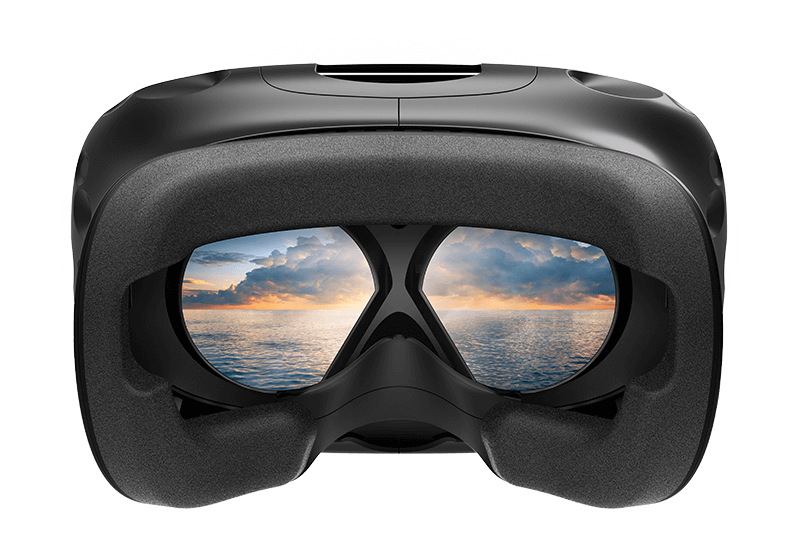 Cutting Edge VR Technology Creates Fully Immersive Experiences
HTC Vive Pro virtual reality headsets rely on room-scale tracking to allow you to become fully immersed in 3D space. Motion tracking controllers complete your immersion in a virtual environment, granting you a chance to explore new worlds, rise to new challenges and engage with a world of your choosing.
FAQ
How does a VR Arcade Work?
Experience the limitless world of virtual reality gaming in one of our 22 personal gaming pods! Once your headset is equipped, you'll be loaded into an immersive virtual interface where you can choose anything from our massive games library. Switch between games as much as you want and play until you find your favourite. You can also join in and play multiplayer games together.
Survive
Fight off alien attackers, zombie hordes, and fearsome warriors using futuristic weaponry, swords and bows, magic or your bare hands.
Create
Craft a masterpiece with artistic programs that allow you to design stunning works of art in 3-dimensional space.
Discover
Explore the Egyptian pyramids, dive deep into the ocean or climb Mount Everest. Tour the world with interactive virtual experiences that will fulfill your wildest dreams.
Achieve Glory
Earn bragging rights and show off your gaming prowess by posting your high scores to see how your skills stack up against friends and competitors from around the globe.
Compete
Fly solo or team up with others in local or global multiplayer online games, from sports games to immersive first person shooters.
Learn
Expand your mind and test your knowledge by taking on challenging puzzles and engaging in educational experiences covering a broad range of topics.
Events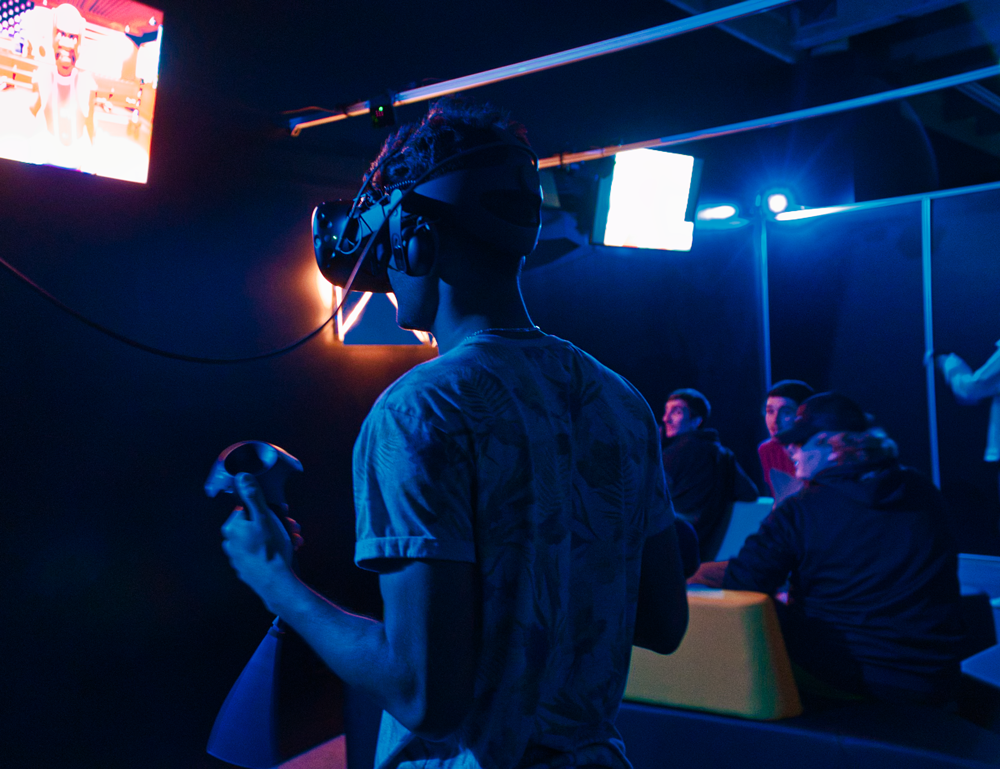 Let us host your next party or corporate event! Book out our individual pods for your group or throw a VR party in our special private party room. What will your adventure be? Book today!
Birthday Parties for Kids & Adults
Corporate Events & Team Building
School Groups
Events
Pricing
Choose one of our personal gaming pods, or rent our private party room for a group event. Personal Pods are 9x9 and come equipped with 1 headset and a set of motion tracking controllers. Our private party room is great for hosting birthday parties or small groups of up to 12 guests. At 11x27, it comes equipped with 1 headset, lounge furniture, and large wall-mounted TV's so that everyone can share the in-game experience. Tables and extra seating are available for food and drinks, games or gifts.
Personal Pod
Rent a 9x9 pod for exclusive access to our massive game library. Play solo or link with players in other personal pods for exciting multiplayer experiences.
$18+HST

/30 minutes

$30+HST

/1 hour
Book Now
Private Party Room
Rent a large private party space equipped with 1 headset to share, lounge furniture and everything you need for a great birthday party or small group event
Book Now
VR Escape Rooms
Try one of our 12 exciting VR escape rooms for 1-6 players of any skill level! See the Games Page for room options and more details. Available August 1st.
Book Now