The Next Level VR
At The Next Level VR, we are a virtual reality arcade that uses the latest and greatest in both software and hardware, and offers the largest selection of games and VR experiences to bring the most cutting-edge technology to the masses.
We have one of Canada's largest and most advanced VR facilities, and we want everyone to experience our next level, immersive experiences.
Location
The Next Level VR is located in Old East Village, within The Factory, at 100 Kellogg Lane in London, Ontario. The Factory is one of Canada's largest indoor adventure parks. This one incredible building has everything from Powerhouse Brewery, The London Children's Museum, Mystery Escape Rooms, The Canadian Medical Hall of Fame, and coming soon is Paradigm Spirits Co. Distillery, meaning that endless entertainment and refreshments are all close by when you visit The Next Level VR.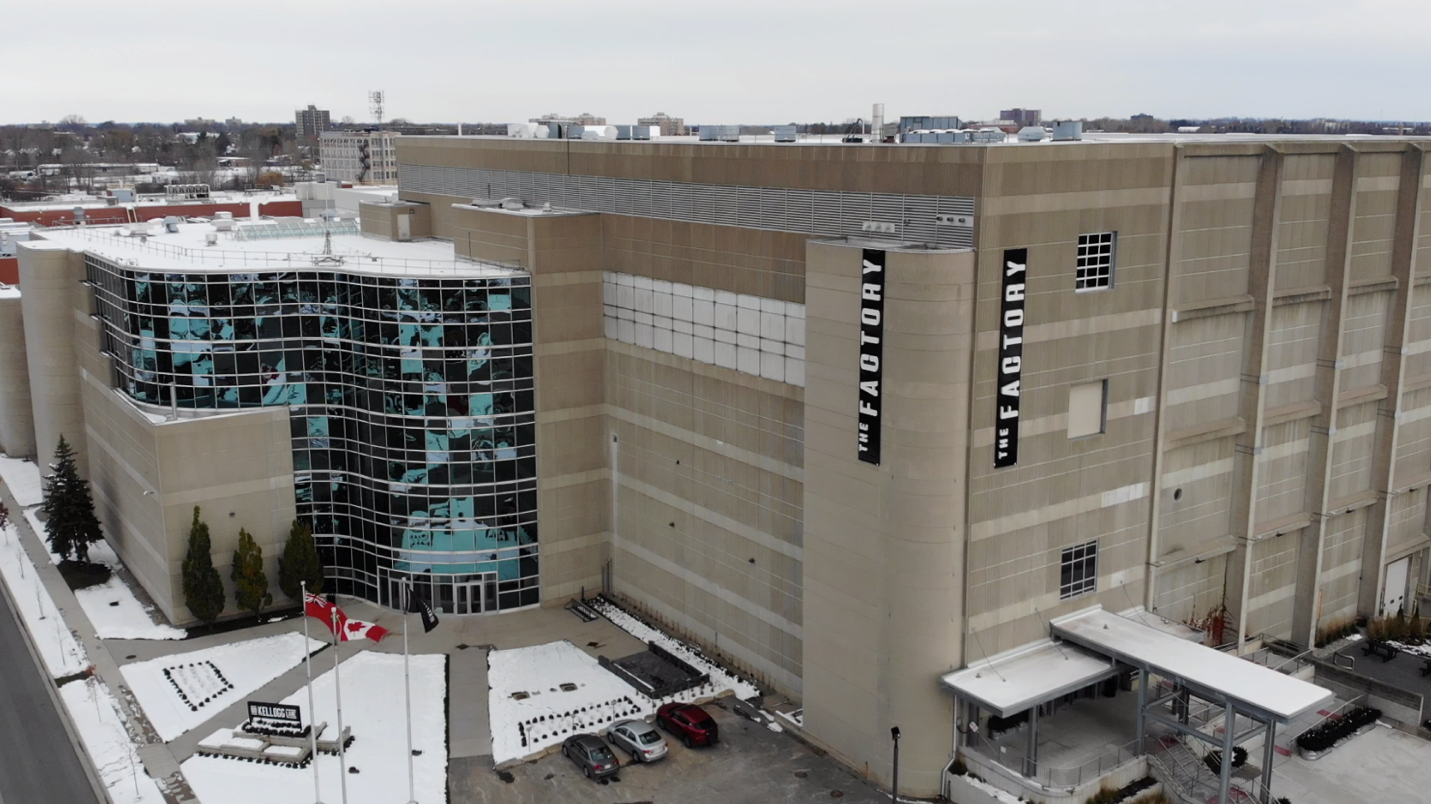 What is a VR Arcade?
VR, or Virtual Reality, is a simulated experience through the use of technology. Through a VR headset, you can step into a created world. With the headset on, you can look around and your entire 360° surrounding is a virtually created space. When you add on headphones so that you can hear the sounds of the world, and controllers that can track your movements, it truly does feel like you are inside a completely different reality. It feels real.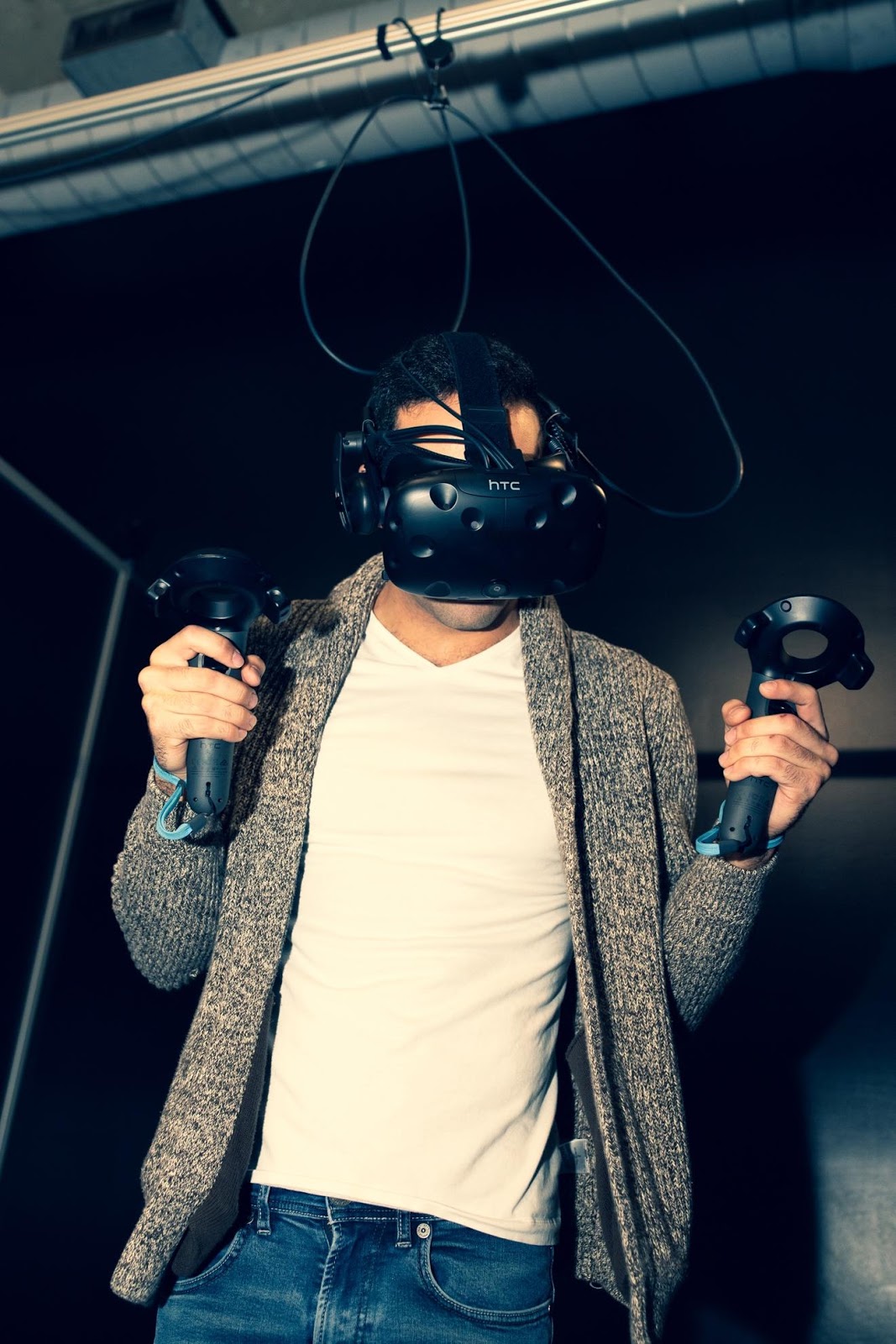 VR sets are a lot of fun, but much like many arcade games out there, they may be fun, but buying one for your own home can be too costly of an investment, especially when you consider the cost of the individual games on top of the system. VR arcades allow you to go and play VR for an hour or so and experience the fun without the large cost, or worrying about installing updates, or finding a large enough space in your home for it.
We have the tech, the space, and the games. You just get to come, play whatever games you want, enjoy the experience, and then leave when you're done.
Unlike most of the games in regular arcades, VR games are not passive. You'll be moving around, using your body and exploring the virtual world before you in a very physical way. Some of the games might even give you a bit of a workout! Trust us, you won't feel like a couch potato when you're playing these games.
The Technology
We were serious when we called ourselves The Next Level. We are all about having the latest and greatest in Virtual Reality technology. That means exceptional hardware that is entirely immersive and responsive. It also means the latest and hottest software out there.
We have 24 HTC ViveTM headsets. They rely on room-scale tracking, which basically allows you to be completely immersed. The game visually becomes a 3-Dimensional reality. The motion tracking controllers mean that you can move around and engage in this virtual reality and have the world respond to your movements. You truly experience the world of the game.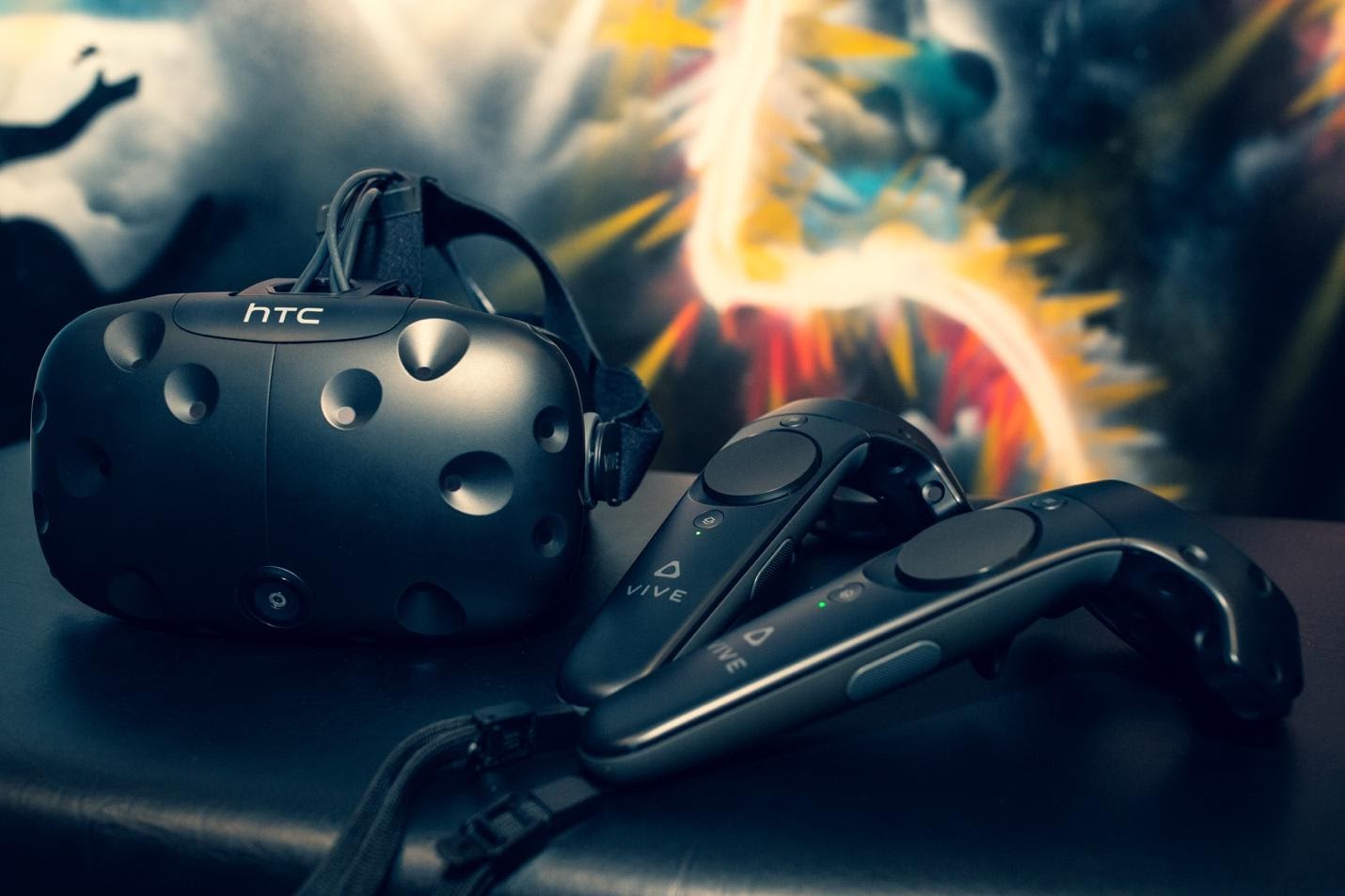 The headsets are large enough to fit over pretty much all eyeware. Also, they don't have long, cumbersome cables to get tangled in, Everything is created to allow you to get immersed in the world and not be thinking about anything outside of what you're seeing and experiencing. So don't be worried about tripping over cords as roam around, battling against foes and using lightsabers to slice through blocks on beat. Each headset has 32 sensors to provide complete 360 ̊ motion tracking. By motion tracking, we mean that you're getting coverage of all of your movements to the millimeter, so that your experience is authentic and responsive as possible.
If you're worried about bumping into walls, don't worry, Vive technology has a system that warns you when you're about to reach the boundaries of your play area.
Your handheld controllers, which become extensions of your hands in the virtual world, have HD haptic feedback to enhance the experience.
The Space
At The Next Level VR, we have 4,000 square feet of fun. We have two different kinds of spaces that are available to book: personal gaming pods and a party pod. Once we get you set up in your pod with your gear ready to go, you'll be launched into the VR software, which is an immersive space that holds our massive games library.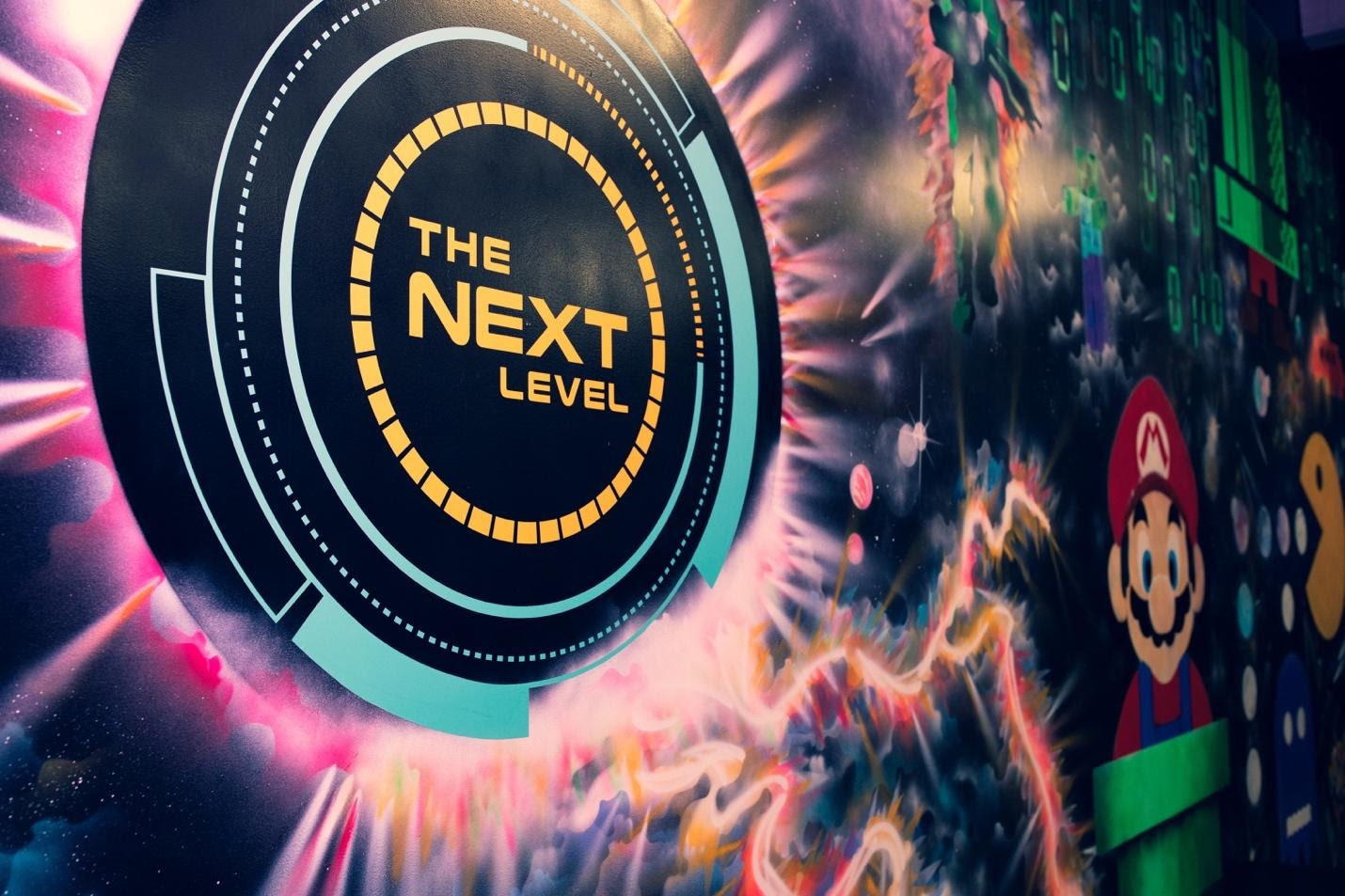 Personal Gaming Pods
We have a total of 22 gaming pods. Each pod is for 1 to 2 players. They're 9×9, giving you plenty of space to play and move around without feeling constrained. Each pod rental comes with one of our top of the line VR headsets as well as the motion tracking controllers.
While each pod is only for 1 to 2 players, don't let that fool you into thinking that these pods are just for playing solo or date night VR fun. We have a bunch of multiplayer games, so if you come with friends and each get your own gaming pod, you can play together and compete against each other in any of our multiplayer games.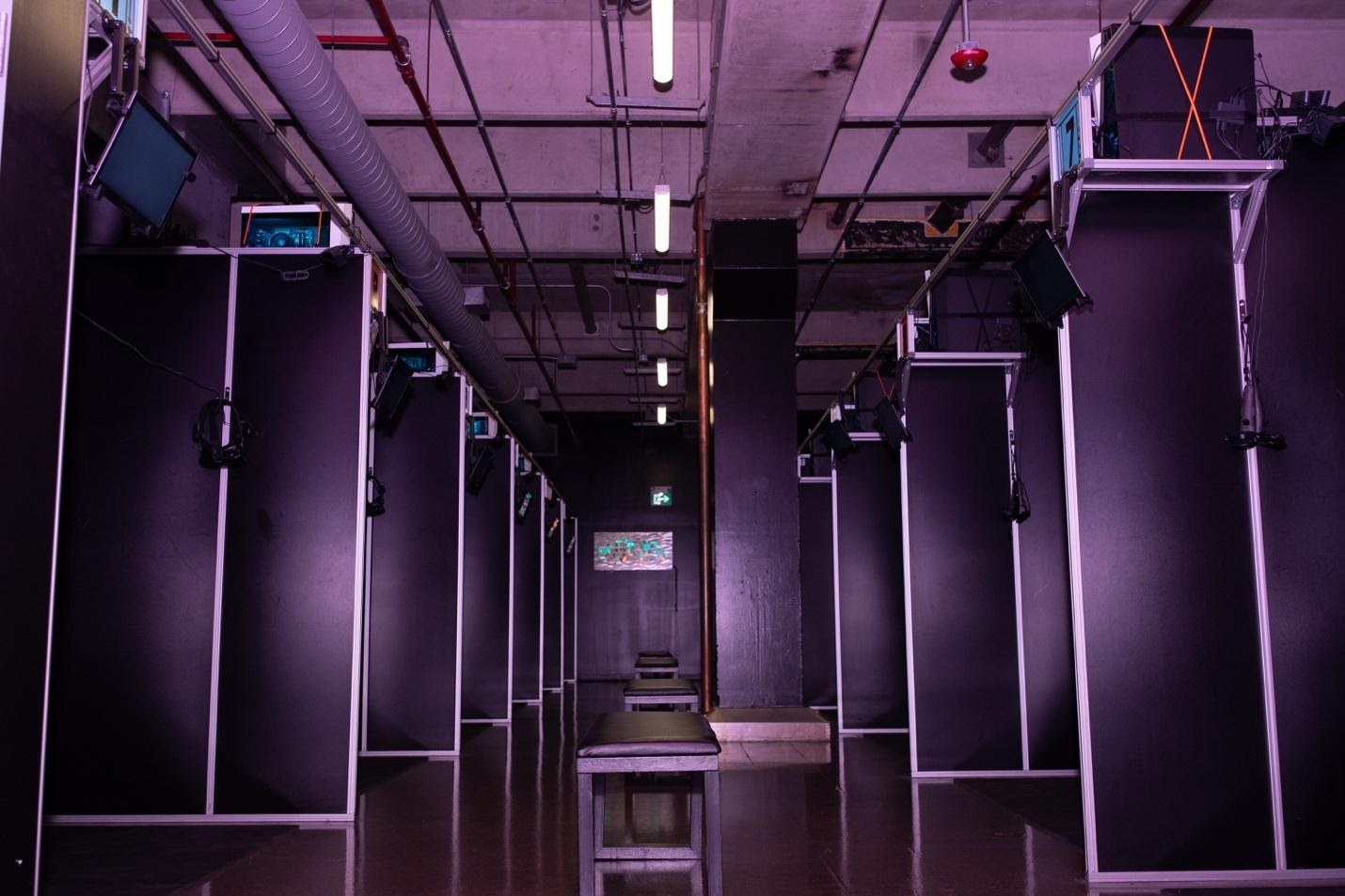 You won't be limited to just one game during your time in the pod! If you've had enough of zombie-slaying, maybe you want to cool down and try your hand at golf. And if golf isn't doing it for you, easily switch again and get your heart back pumping with some Beat Saber!
Personal gaming pods can be rented out for half an hour or one hour time slots.
Party Pod
Whether you're looking for a team-building exercise, want a place for the bros to hang out during a bachelor party, are celebrating a birthday, or are just looking for a unique group experience, our party pod is a great choice. You won't find anything like this in any other VR arcade out there!
We have one oversized party pod at 11x 27 to give you plenty of space to play, lounge around, and socialize. It can host up to 10 people at one time. Our party pod comes with two VR headsets and motion tracking controllers.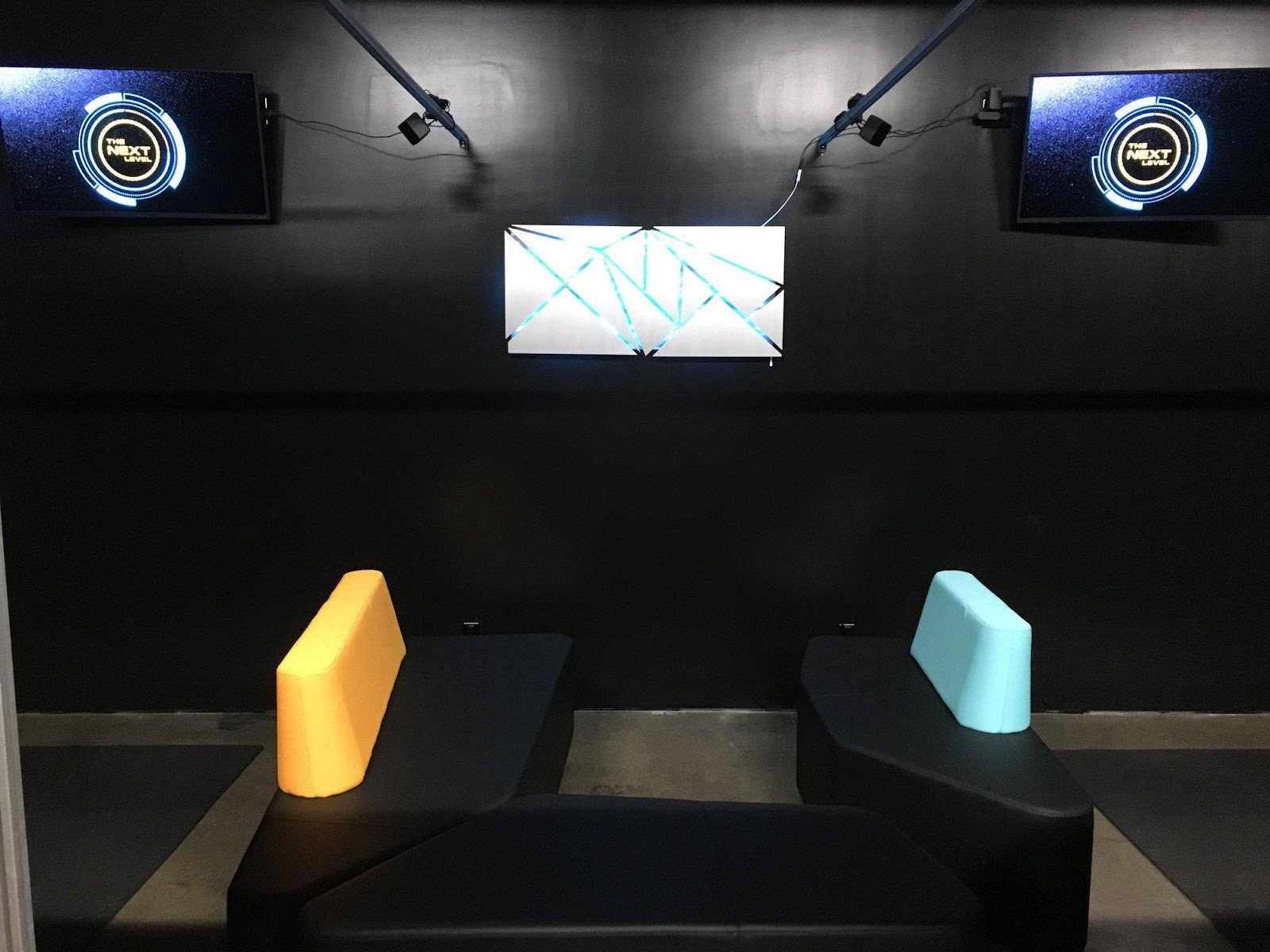 There is a giant, mounted 4K television so that everyone in the pod can be part of the game as it's happening. On the tv, everyone will get to see exactly what the players are experiencing.
The party pod can be rented for one or two hour time slots, and players can switch in between games as much as they want to during that time. Take turns playing games and compete for the high score, or
The sleek, modern, and completely comfortable furniture in our party pod is modular so that you can move things around and customize the room to your party's preference. Make it comfortable. Make it suit your needs. Make it fun!
The Games
We're constantly expanding our game library, to make sure that every time you visit you get a fresh and unique experience. We have over 70 different games to choose from, which is a huge selection and offers a wide variety of game types.
We have five main game types, with lots of fresh variety in each type.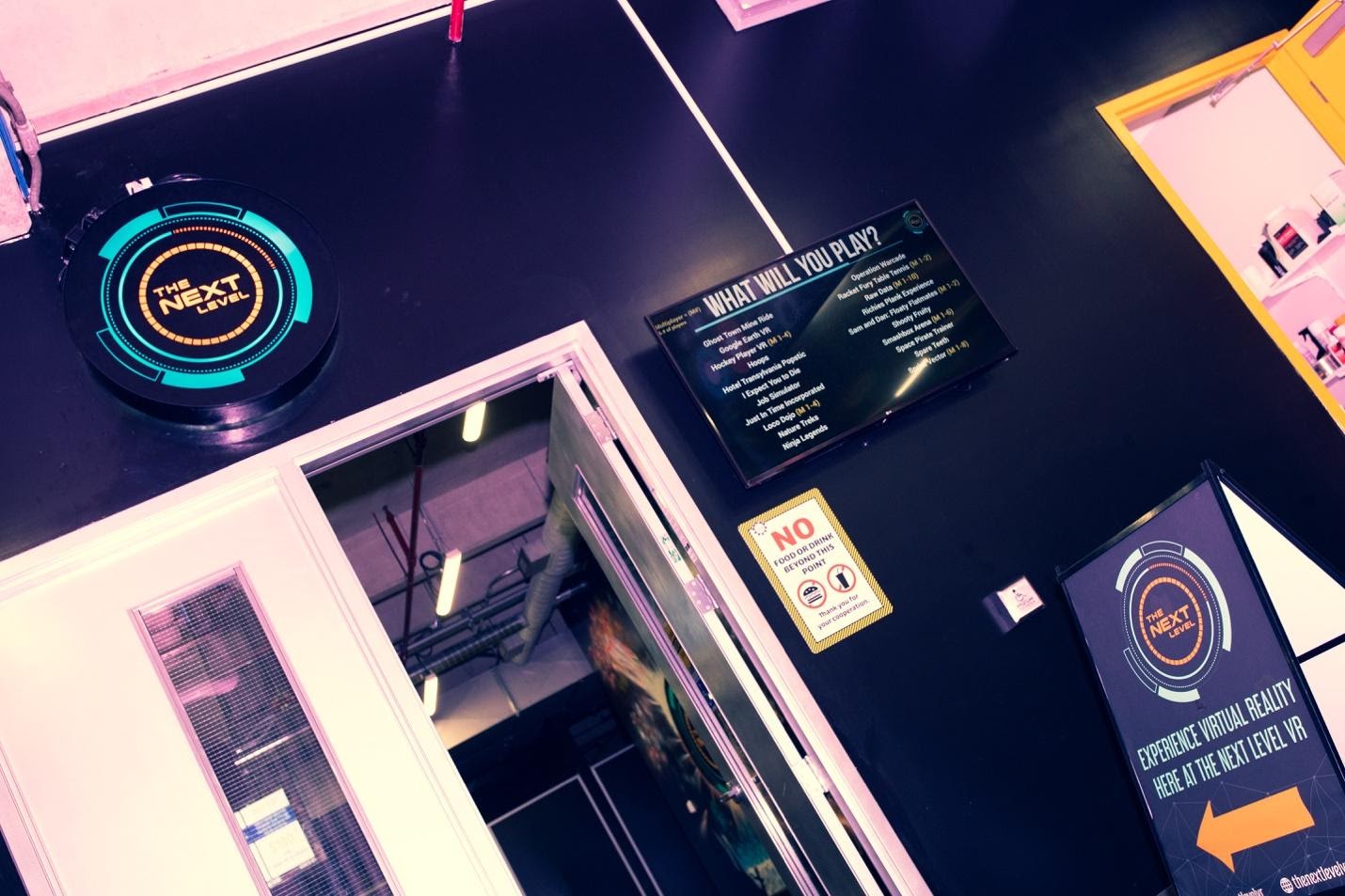 Survive: If you have the call of a warrior, then get ready to pick up your weapon and do battle. From swords and bows to magic and your bare hands, you'll be able to wield your weapon in a way that cannot be compared to other kinds of video games. From alien attacks, orcs and zombie hoards, your enemy will be coming at you from all angles, so make sure you're looking around, ducking, and moving around to destroy them!
Create: If you're the kind of person who loves doodling on an iPad or loved playing the kinds of games where you create worlds and buildings, then you'll want to check out our create games. These state of the art artistic programs allow you to create in a 3-dimensional space. It's creating through technology like you've never experienced before.
Discover: Travel the globe without needing a passport. You'll be able to visit and experience places from all around the world that you would never be able to in real life. Interact with the world around you, from the highest mountains to the depths of the sea. See the Pyramids in Egypt, the streets of New York City, or the eye-catching culture of Tokyo.
Compete: Experience multiplayer online games like you never have before. You can team up locally with friends in other pods, or take on someone from across the world in global games. Whether you prefer sports or first person shooters, we have the multiplayer game for you.
Learn: Get your brain engaged! Solve challenging puzzles that require you to interact with them. Enjoy educational experiences first hand in a virtual world.
You can switch between games as much as you want while you're there, so make sure to try out all kinds of games. With multiplayer games you can play with friends in different pods and with people around the globe. Compete to see how your high scores stack up against your friends and even strangers across the world.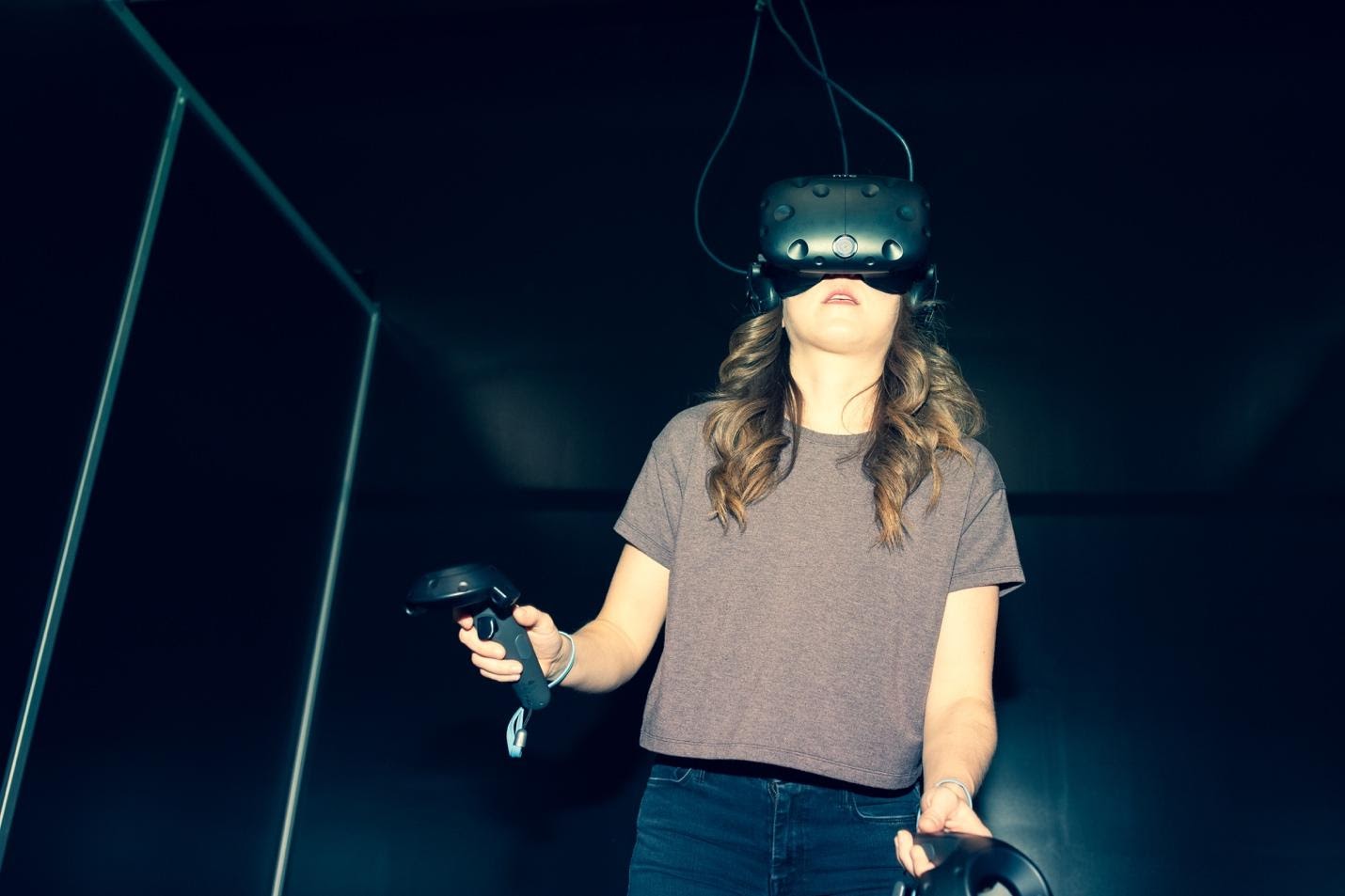 Whether you've tried VR before or not, you'll enjoy the variety of selections that we have and our incredible top of the line technology. If you've never tried VR before and are nervous about what it's like, don't worry. We'll get you all set up and will provide you with training on how to use the equipment and navigate through our library of games. We believe that VR is for everyone! We're excited to help you experience the next level of fun at The Next Level VR.